Bacon Brawl
A downloadable Game for Windows
Bacon Brawl
- Kill wolfs, Get new upgrades and more weapons and kill more wolfs in the the new game Bacon Brawl. A fast paced, Shoot em up, 2D plat-former. We hope you enjoy the game as much as we did developing it.
This is a game made for the CFN Game Jam.
How To Play
Use the A and D Keys to move.
The Space bar key to jump.
Hold down the LMB to shoot a Laser Minigun.
Click RMB dash and avoid enemy's or charge up a shot
if your Bacon Bar on the top left Reaches 0 you Die.
There are 6 types of enemy's to fight against many types of for you to kill and play against.
News
We are really exited to announce the Bacon Brawl Christmas Days coming out on December 5 not much can be said at the moment except better graphics a new map and hopefully a new boss. Update with have a lot of quality of life in improvements Better AI, cool new music and a challenge mode that will come out on December 12th. Lots of the pictures we have right now are mostly finished but might get some changes of the next month!!!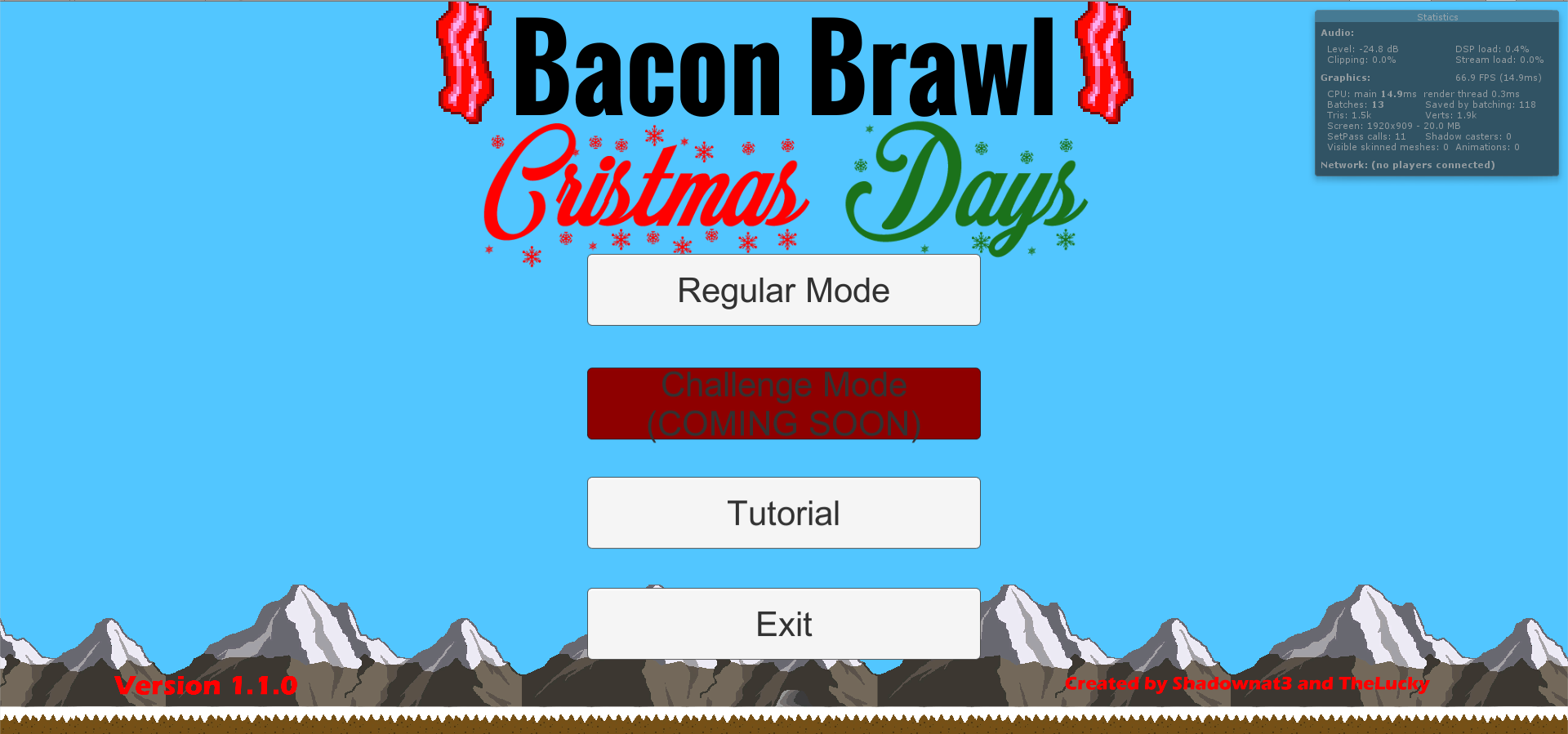 New Cool Menu screen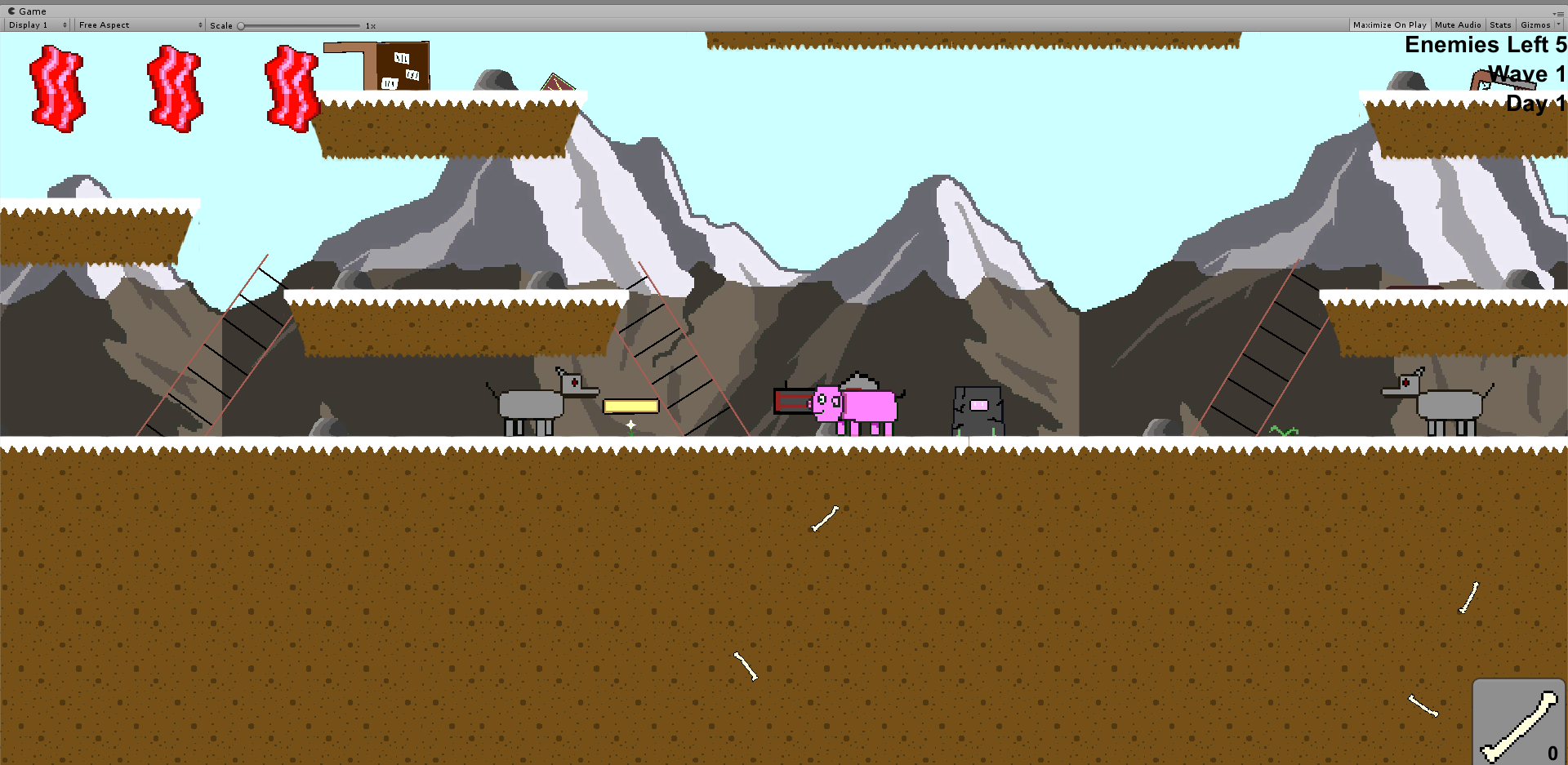 New and improved level design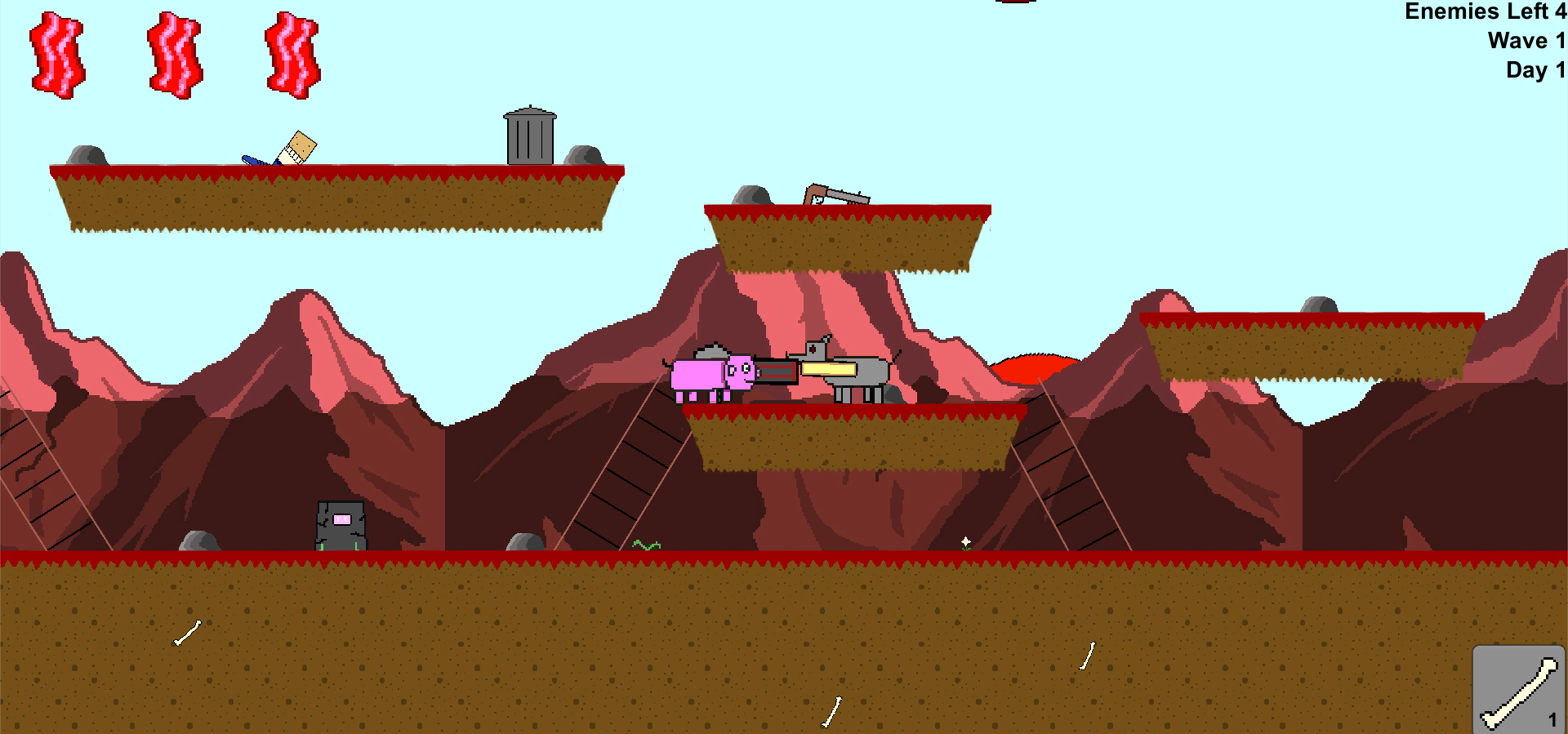 More Enemy's and a cool red Color
Special Thanks
- DL Sounds Music here
- Backgroundloop Music here
Download
Click download now to get access to the following files:
CFN_Game_Jam_(2)[1].rar
12 MB